Gift Certificates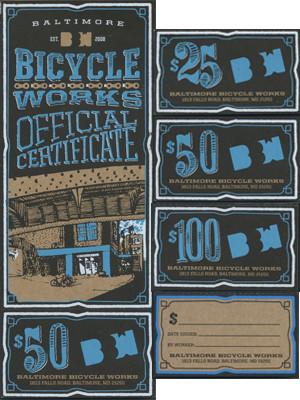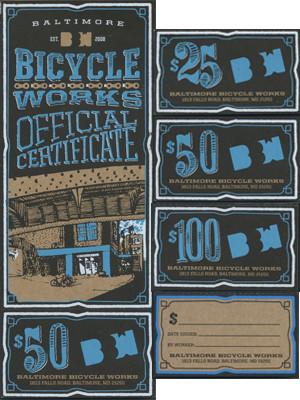 Gift Certificates
These gift certificates are designed and printed by our good friend Ian (http://ianonpaper.tumblr.com/). They're printed on heavy card stock and they have a tear-off, wallet-friendly card for easy portability!
For reference, the $75 card will cover a Single Speed tune-up (and then some). The $100 card will cover a tune-up for a bike with multiple speeds. And the $150 card will cover will cover a tune-up with a drivetrain clean.
If you want to get a gift certificate with an amount not listed here, feel free to call or stop by the shop.